Dark Clouds at Tettegouche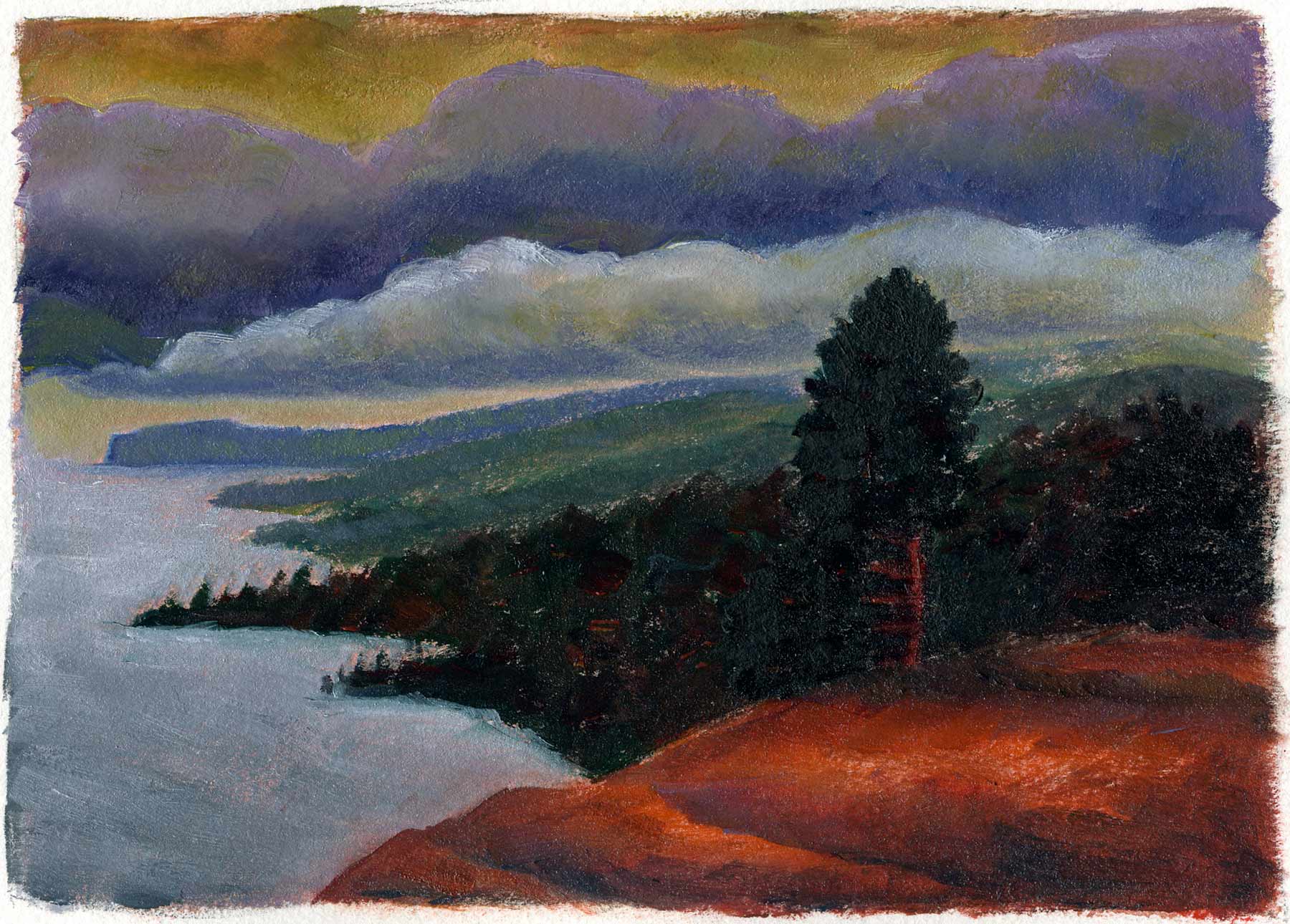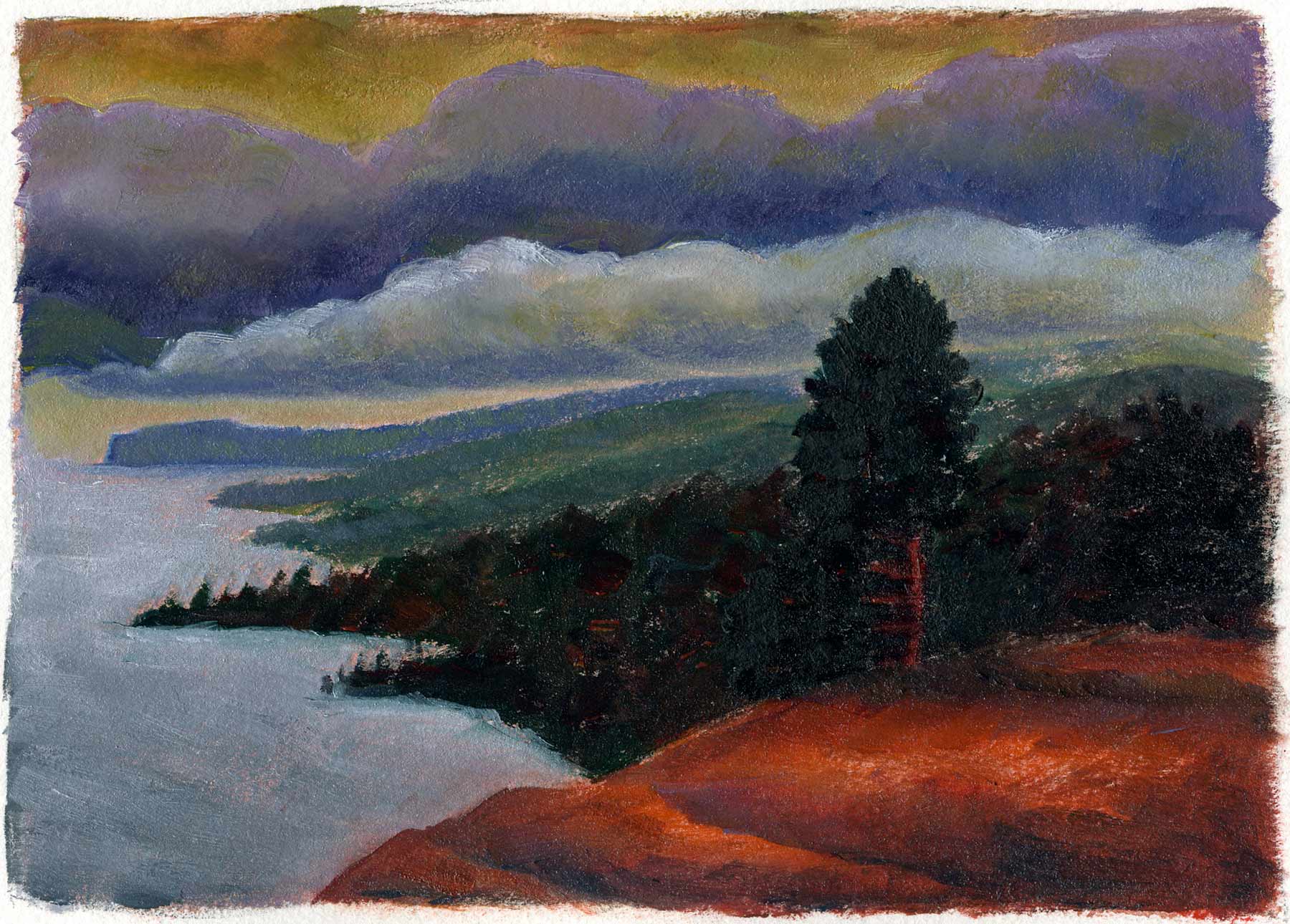 Dark Clouds at Tettegouche
5"x 7"; Oil on paper
In the late 1800s, Tettegouche was the site of a logging camp, which was sold in the early 1900s to the Tettegouche Club, a group from Duluth which was interested in the land for recreational purposes - fishing and camping.
The land was bought and sold several more times, while being preserved along the way. It was established as a state park in 1979, with the help of the Nature Conservancy and others interested in protecting its natural beauty.
It's an exceptional combination of geological interest, botanical and wildlife abundance, and the beauty of its rugged landscape.